Kendall Jenner
KENDALL JENNER & KIM KARDASHIAN TURNED BALENCIAGA INTO A FAMILY AFFAIR
It may come as no surprise that Kim Kardashian wore Balenciaga to the Vanity Fair Oscars After Party last night. The star has had a full-blown love affair with the label for months now, wearing it on SNL, at the Met Gala, and so on, so of course, it makes sense she'd stick to it for another one of Hollywood's biggest events.
This time around, she wore a full look from Demna's Fall/Winter 2022 collection, complete with logo sunglasses, and also roped in her sister Kendall Jenner to join her Balenciaga squad. Two is better than one, obviously.
Kendall also wore a full look from the same collection, but unlike Kim's bright blue fit, Jenner opted for something a bit more muted – a layered black gown, also paired with shades.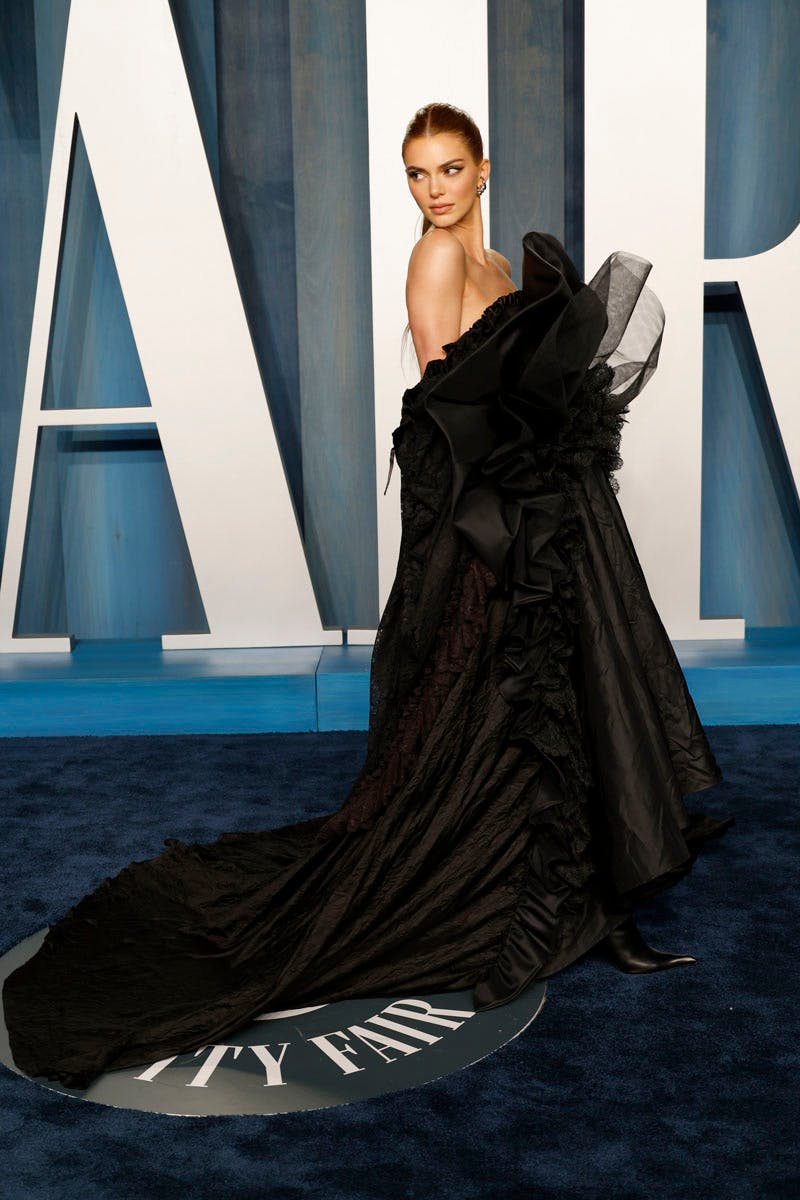 I've been a fan of Kim's Balenciaga era since the beginning, and it only makes sense that it would eventually trickle down through the rest of the family.
Kendall has been playing it safe lately when it comes to the fashion department, frequently playing with coded luxury such as head-to-toe The Row, as well as simple, timeless silhouettes. I'm excited to see her in Balenciaga, taking more risks and truly embracing her inner cool girl – not the "pick me" girl TikTok is convinced she is.
Overall, the Vanity Fair party pretty much outshone the actual Oscars red carpet, with stars such as Euphoria's Hunter Schafer and Dominic Fike showing up together, Zoe Kravitz showing a tasteful amount of buttcrack, and Dakota Johnson serving full Gucci. It almost made us forget about the whole Will Smith spectacle. Almost.